Rates & Reservations
CALL TOLL FREE AT 1-877-454-2824 for reservations; Sorry, NO EMAIL BOOKINGS as it is not secure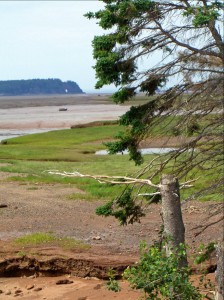 Five Islands Ocean Resort & RV Campground is a peaceful family-oriented park right on the ocean where you and yours can enjoy, go exploring, meet some of the finest campers on the face of this earth, participate in our planned recreational events or just unwind in an environment that is so serene, so phenomenally beautiful, it will take your breath away. Please DO feel free to sit by your fire ALL NIGHT LONG, so long as you do so in a way that even your closest neighbour cannot hear you. Failure to comply with the agreement you sign upon registration…committing to respect others and read and abide by the park's rules…will result in withdrawal of services without refund. So.
…If you are planning to party, plan to do it somewhere else…
Respect for others, 24/7 is the rule of thumb.
Both Management and our security man, Mr. Bigenstrong, thank you in advance for your respectful choices that will maximize EVERYONE'S enjoyment of the park.
NOTE: Rates for services are listed below; while we will require a credit card number to hold your site or rental unit reservation, Five Islands Ocean Resort will be Pre-Authorizing your stay rather than putting the charges completely through on your card; this allows you to take advantage of the cash discounted rate when you arrive during office hours, if that is your preference (we just release the hold on funds on your card if you pay cash when you arrive). Should you arrive after office hours, the first night of charges will go through on your card when the till is cashed out, and you can just press the call button on the door to get into your site when you arrive before 10 pm, then pop up to the office in the morning to take advantage of the cash discount for subsequent nights of your stay.

The discounted cash rate (cash, NOT debit), which will save you about 7%, is therefore listed in brackets**. We are pleased to offer Seniors an ADDITIONAL 5% discount off the rates listed below, Sunday through Thursday except holidays, if they are utilizing the cash rate (no other discounts apply).
**Rates Subject to Change Without Notice
************************************************
Campsite Rates* Per Night based on a Family of
5 (max. 2 adults),One Sleeping Unit and one Vehicle per site
Check in: 1 p.m. Check out: 11 a.m.

(ask at office if early or late checkout is requested; sites still occupied at noon without pre-approval will be subject to an additional half day charge)



Site Type
Description
*Price
*Cash Price

Unserviced

Tents only

$26.50

$24.75

2-Way

Water and 30 amp Electric.
Truck Campers, Camperized Vans, Tent Trailers & Tents ONLY
NOTE: No use of dump station.

$34.00

$32.00

3-Way

Water, 30 amp Electic & Sewer

$36.00

$33.80

3-Way Waterview

3 way 30 amp service.
GREAT VIEW!!!

$39.00

$36.70

3-Way Waterfront

3 way 30 amp service.
ANY CAMPING UNIT, MAX. 34′

$42.00

$39.50

Pull Through Waterfront

3 way 30 amp service.
SPECTACULAR VIEW!!

$45.00

$42.30

Premium Waterfront

3 way 30/50 amp service.
HUGE Pull Through Sites.
THE BIGGEST AND THE BEST!!!
MUST BE EXPERIENCED! BIG RIG FRIENDLY!!
Enjoy the BEST view in the MOST comfort!!!

$50.00

$47.00
BONUS: Pay for 6 nights and the 7th night is FREE!!!
Sorry, but we no longer offer Passport America discounts.
Dump Station (Register with office first)……………………. $11*($ 10 )*
Hot Showers are available in the restrooms (10 minutes for

$1

– Loonies only)
*

ALL RATES QUOTED ARE BEFORE TAX
A limited number of NEW Seasonal Sites
a
re available this summer!!
C
all today for information or to get your name on the wait list!
***********************************************************
Cabin/Cottage Nightly Rates* based on a Family of 4-5 (max. 2 adults)
Check in: 2 p.m. Check out by 11 a.m.

(Inquire at office if early or late checkout requested; rental units still occupied at noon without pre-approval subject to an additional half day charge)
All rental units as well as other buildings/facilities at the resort do NOT permit pets inside them, including other rental units, the washroom/laundromat facilities, the pool area and the Recreation Hall. Your cooperation and consideration of others is appreciated. We sincerely apologize that we have had to withdraw our policy permitting pets in at least one of our cottages; sorry, folks.
ALL buildings/rental units are NON-SMOKING.
All rental bookings must pre-authorize a credit card security deposit upon check-in, though the deposit will NOT be processed unless warranted by the conditions indicated on the pre-authorization card (e.g. damages, excessive or unusual cleaning, missing items, etc). If you do not have a credit card, you will need a cash security deposit instead. Please inquire when booking for further information.

ATTENTION ALL FANS OF OUR INSANELY POPULAR WATERFRONT TRAILER RENTAL..we apologize that rental of this unit is temporarily unavailable; please check back later in the season for updates as to a new Waterfront Rental Unit, hopefully available soon.
Cottages

Sleeps 2 Adults, 2-3 Children
Queen bed & either bunks or Sofa Bed, sink, small fridge, hotplate, microwave, heater, cooking area, table & heater, 2 pce. Bath, dishes for 4-5 and cooking gear.

Hot showers available in public restrooms (8 minutes for $1)
All our cabins/cottages have a private deck and a fire pit out front with a FABULOUS VIEW of the Islands and Bay!
Cottage

—

Bedding, Towels included
Queen bed and Bunk bed OR Two double beds ……………
$113.00 ($107.00)*
2 Bed rooms and full bathroom

…
$135.00 ($125.00)*
24ft fifth-wheel travel trailer…………….

$95.00 ($89.00)*



(Note: ALL cooking items/grill are to be returned clean or there will be an additional cleaning charge)
BONUS: Pay for 6 nights and the 7th night is FREE!!!
*ALL RATES QUOTED ARE BEFORE TAX
************************************************************

Early OR Late Checkout
This is SOMETIMES available on a last minute basis for campsites for a fee of $10.50*($10)* plus tax or for cottages/cabins, for $21*($20)* plus tax, per time extension, IF PRE-APPROVED BY THE OFFICE. This service changes your check in time to 10 am OR your check out time to 2:30 pm. Guests still occupying their site/unit WITHOUT PRE-APPROVAL after noon will be subject to an additional half day charge for their site/rental.

Extra Tents, Persons, and Visitors•
Rates are based on one sleeping unit, one vehicle & not more than 2 adults and 3 children per campsite or one vehicle and 2 adults, 2/3.children in rentals. Additional persons, vehicles or a tent (for the kids, only) are subject to office approval. Associated fees are as follows:
Additional Registered Campers or Overnight Guests:
MUST stay inside the Registered Camper's Sleeping Unit; maximum of 4 adults/site. Overnight guests are subject to management approval.
Checkout is 11 a.m.; Overnight visitors must re-register with the office if staying later
Extra person fee ……………………………………….. $5.75 ($5.40)*

Extra Vehicles for campers or visitors:
Must register with the office before entering grounds
Must park completely within the site of the persons they are visiting OR in designated parking area
Extra Tent
Subject to management approval…………..$11.00 ($10.25 ) /day*
As a general rule, only one Sleeping Unit is permitted per site; however, we do understand that it can be great fun for the kids to sleep in their own tent sometimes. Please check with the office to see if you meet our criteria to be able to pitch a second small tent on your site. Sorry…two adults maximum in site if you wish to pitch a tent for the kids.
*ALL RATES QUOTED ARE BEFORE TAX
Pets
We LOVE pets and they are welcome in your campsite so long as you follow the usual pet rules found everywhere….keep your pet on a leash, under control, do not leave them unattended and clean up after them; doggie bags are available in the office should you run out. Pets are not permitted in any park building.
Owners of PitBulls, Rottweilers, Wolf Hybrids and mixes that include these breeds, we are sorry. We realize that your dog is "lovable truly" to you, but the camper with a toddler in the site just down from you has no way of knowing what a sweetheart your pet is, nor can they assess the quality of your dog's breeding nor it's temperament or how it was raised. And it is TRUE that ANY dog will bite under the right circumstances…like when a child runs up to pet a dog and startles it, intruding into it's personal space too quickly, or even when the kids are chasing a runaway ball past a dog that has been tied outdoors in what the dog sees to be it's own territory. There is a difference, though, between a typical dog bite and the serious damage that powerful, often territorial, pack-oriented breeds have been shown to inflict. A careful review of dog attack records, allowing for erred reporting and specific circumstances of attacks, shows that these few specific breeds tend to have acted in a predatory manner rather than protecting their perceived pack when there is a serious incident. Therefore, as we want ALL of our guests to know they are safe from serious injury, the forenamed breeds are not allowed in the park with either guests or their visitors during peak season. Yes, we know you will act as responsible pet owners while at the park (so we know that adults are probably okay) but kids are less predictable and there are many of them in the park during peak season; as such, your pet will need to go for a "sleepover" somewhere else while you visit or stay at the park…sorry. And parents, we know you will be be there to supervise your kids while at the park, but we also understand that you probably can't be with them every second of every day, especially once they are a little older. Please help to keep our park friendly to other pets that could also bite under certain circumstances by teaching your children how to approach a strange dog…or not to do so if that is your preference…so that they can safely enjoy a lifetime love of dogs. Sorry, folks, this has been a tough call, but we have to choose our guests' safety over our love of animals. We thank our customers for respecting the intent herein; dogs of the aforementioned breeds/mixes that have been inaccurately identified at reservation or registration will be required to exit the park immediately; if owners need to leave to accommodate these pets, there will be no refund forthcoming.
******************************************************************
Reservation Information and Cancellation Policies
For best site & date selection, we recommend booking well ahead of your intended date of arrival, PARTICULARLY for holiday or peak season weekends when demand is high or for ALL rental units or waterfront/big rig sites.
All reservations will require a Visa or Mastercard to secure the booking.

Should your need to cancel for ANY reason, though, you may do so without penalty up until 1 pm, 7 days before your scheduled date of arrival

(e.g. Call by 1 pm on the Friday 1 week BEFORE your scheduled Friday date of arrival).

After this time, a NON-REFUNDABLE pre-authorized deposit, usually equivalent to your first night's charges

(though special conditions apply for Holiday weekends and rental units; see below)

will be secured on your credit card

.

THIS IS A PRE-AUTHORIZED SECURITY DEPOSIT ONLY,THUS PERMITTING YOU TO STILL BENEFIT FROM THE DISCOUNTED CASH RATE SHOULD YOU PREFER TO PAY CASH INSTEAD WHEN YOU ARRIVE; in this instance, the funds held as "security" are simply released.
Should your plans change after your non-refundable deposit is in place, though, NO WORRIES!! You may still change the dates of your visit to anytime within the upcoming 12 months so long as you let us know by 1 pm, 2 days before your scheduled date of arrival ($7.50 [$7.00] processing fee). For e.g., call before 1 pm Wednesday if you are scheduled to arrive that Friday and you need to change your arrival dates.

There will be no other changes to bookings after this deadline.

ALL Holiday Weekend reservations made more than 48 hours before a long weekend require a minimum 3 night stay

; 2 day reservations will be accepted on or after the Wednesday before the upcoming long weekend, subject to availability.

The FULL amount of ALL Holiday Weekend bookings will be authorized when your credit card deposit is processed.

ALL Cabin/Cottage (rental) reservations require payment for the full length of your stay (Cash, Visa or MasterCard) at time of credit card processing

(see below).
Check in is required by the time the office closes to ensure availability of the cash rate for your stay; after that time, your site charges for the first night of your stay will be put completely through on your card. When you arrive, you can let us know if you want to put the balance of your stay on your credit card as well, or if you would prefer to pop up to the office by 11 am the next day to take advantage of the cash rate.
If you will be arriving after 8 pm on weekends or 6 pm on weekdays, you will need to make arrangements with the office so that we know you are still coming and watch for you; when you arrive, there is a call button at the front door so we can then assist you with registration and with finding your site. No new arrival will be permitted into the park after 11 pm Quiet Time.
Should you fail to check in by 11 am on the day following your scheduled day of arrival, your site/rental reservation will be released without refund or credit, regardless of the length of your booking.
Discounts
We offer a variety of discounts for various club memberships as well as for longer stays, and for cash, including our seniors cash rate. Only one discount may be used per stay! Choose the best one for you!
In Season (May to mid-October):
Call Toll Free at
1-877-454-2824
or
(902) 254-2824
Off-Season or Overseas bookings:
See "Contact Us" page
Reserve your spot in paradise today!!!