Welcome to Five Islands Ocean Resort!!!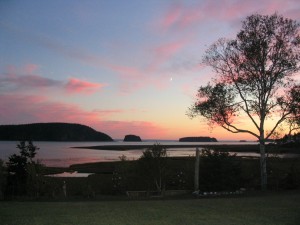 Experience a hidden piece of paradise at
Five Islands Ocean Resort & RV Campground
in Lower Five Islands, Nova Scotia, Canada and enjoy
THE BEST VIEW OF THE WORLD'S HIGHEST TIDES
at the same time!. This little known and scenic area of the Canadian Maritimes is largely undiscovered, even by Maritimers themselves, though we routinely hear from our traveling guests that their discovery of our park and the area was a highlight of their trip, offering total relaxation, unparalleled beauty, a chance to behold
amazing natural phenomena ranging from the world's highest tides through remarkable fossil and rock finds, exceptional fishing and clamming, and a ton of old fashioned fun for the whole family
. From our sparkling pool to spectacular sunsets and amazing star-scapes,
Five Islands Ocean Resort & RV Campground
really does have something to maximize everyone's vacation enjoyment!
This beautiful, recently upgraded hillside resort is nestled
right on the shoreline between the mountains and the phenomenal natural wonder of the

Bay of Fundy, a 2011 finalist for one of the 7 Natural Wonders of the World

.  Low
tides pr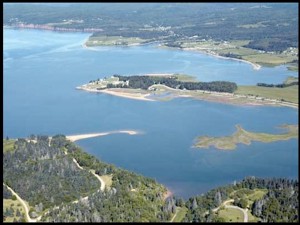 esent the opportunity
to walk as much as 2 miles out on the floor of the ocean where
in just a matter of a few hours, more water than all the rivers in all the world COMBINED will return to bring tides as high as 50 feet!  Our HUGE sites are arranged in tiers that offer both a full range of service levels and the MOST spectacular and panoramic view of the Five Islands in the area.
There is a
commercial clam bed right out front
of the resort with MILES of shoreline to walk, explore and enjoy and a web of
mountain trails
, picturesque
waterfalls
and
natural springs
to be discovered in the hills behind us. Weekends bring all manner of
organized activities to participate in for kids of all ages
, from family campfires with hot chocolate, marshmallows and games through ball games, water-fun, scavenger hunts and activity bingo games for the younger set to horseshoes, darts or washer toss for the grown ups. And when special events are planned, there may be fireworks or potlucks or a fishing derby or a dance or…who-knows-what-else may be on tap!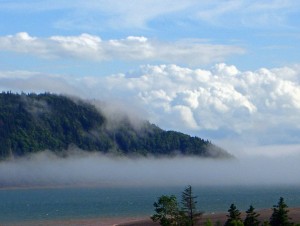 Add to this a canteen/store that offers everything from snacks and ice cream treats to RV and camping supplies and fax services as required, telephone & high speed wi-fi access, modern, clean washrooms with hot showers, a laundromat, a billiards room set in a beautiful Recreation facility, and a friendly, courteous staff with the sole aim of making your vacation experience the best it can be, and you have the makings of a great getaway.
Five Islands Ocean Resort is also centrally located, being just a short hour and a half drive to Halifax (Nova Scotia), Moncton (New Brunswick) or the bridge to P.E.I.; it is the perfect base from which to explore the many fun-filled destinations within that 75 mile radius. Or stay closeby…the largest Pre-Cambrian fossil find in North Americ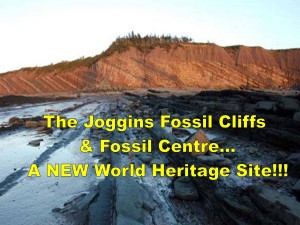 a is just minutes down the road, amazing rock finds can be found right in front of the resort and both the Fundy Geological Museum in nearby Parrsboro as well as the Joggins Fossil Cliffs, a World Heritage Site, make fascinating day trips for kids and adults alike.
Then top off your day of adventure and discovery with a feast at one of the nearby area restaurants…or prepare your own spread at your site and savour the scent of fresh salt air and BBQs, the amazing view showcased by a spectacular sunset or a peaceful moon shimmering on the ever-changing waters, all of this backed by the sound of gently sloshing waves or gulls or perhaps the crackle of the fire on a warm summer evening…
At Five Islands Ocean Resort & RV Campground…it's all part of yet another perfect day in paradise…and YOUR fond memories of your visit to

Five Islands Ocean Resort and RV Campground

represent OUR satisfaction!!
Ensure availability…reservations accepted up to one year in advance…applications for Seasonal sites are accepted on an ongoing basis.
Call Today…1-877-454-2824